Partners



Electric bike rental (ebike) - new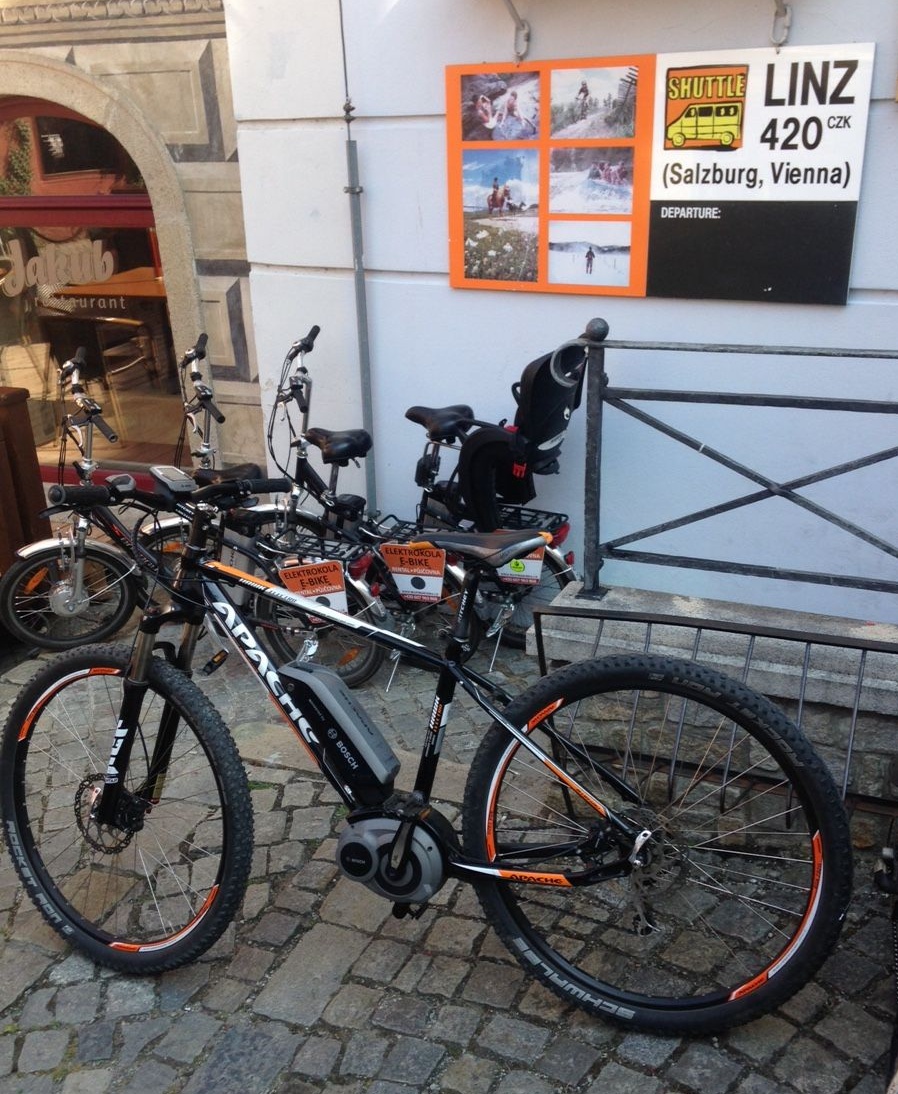 Easy biking around Český Krumlov!
No mountain is high enough for you with this electric bike. This bike helps you pedal. Riding is easy and doesn't require any extra experience. The function is basicaly, that there's a small electric engine in the front wheel's axis that turns on as soon as you start to pedal.
5 power modes
range 140 km
technically it is a BIKE not a motorbike so you don't need a driving license!
Price for rental
620 CZK/day
helmet and flat tube repair kit included.
If you wish, you can even buy this bike.
Come visit or write us for orders.
Partners